Brunch. The weekend ritual that society deemed drinking before noon is socially acceptable. Spring is upon us, and with the weather warming up, I felt it would be appropriate to break down some of my favorite brunch spots in the East Bay.
This gastropub located in the heart of Lake Merritt has a diverse menu that gives you some bang for your buck. Patio seating with a partial view of the lake at Portal is a must, especially if you are in a party of more than four. This place is perfect for beer lovers who enjoy an extensive tap list. For those who love mimosas, Portal offers orange juice, cranberry, and grapefruit juices to pair with your alcoholic beverage. After you finish your meal, make sure to burn off those calories by taking a nice walk around the lake.
Personal recommendations: Chilaquiles
Parking: Street parking can be difficult, but there's a shopping center nearby that you can always park in
---
Located on Oakland's waterfront of Jack London Square, this pick goes out to all my dog owners looking for places to include their fur babies. Nido's Backyard is a vibrant extension of their original restaurant, Nido, less than a quarter-mile away. The Backyard offers great Mexican Cuisine that is meant to be shared and an extensive cocktail menu. If you want to keep the party going, there's a slew of breweries and wineries within walking distance, perfect on a warm spring/summer day.
Personal recommendations: Quesabirria | Tres Rojas Margarita
Parking: Street parking
---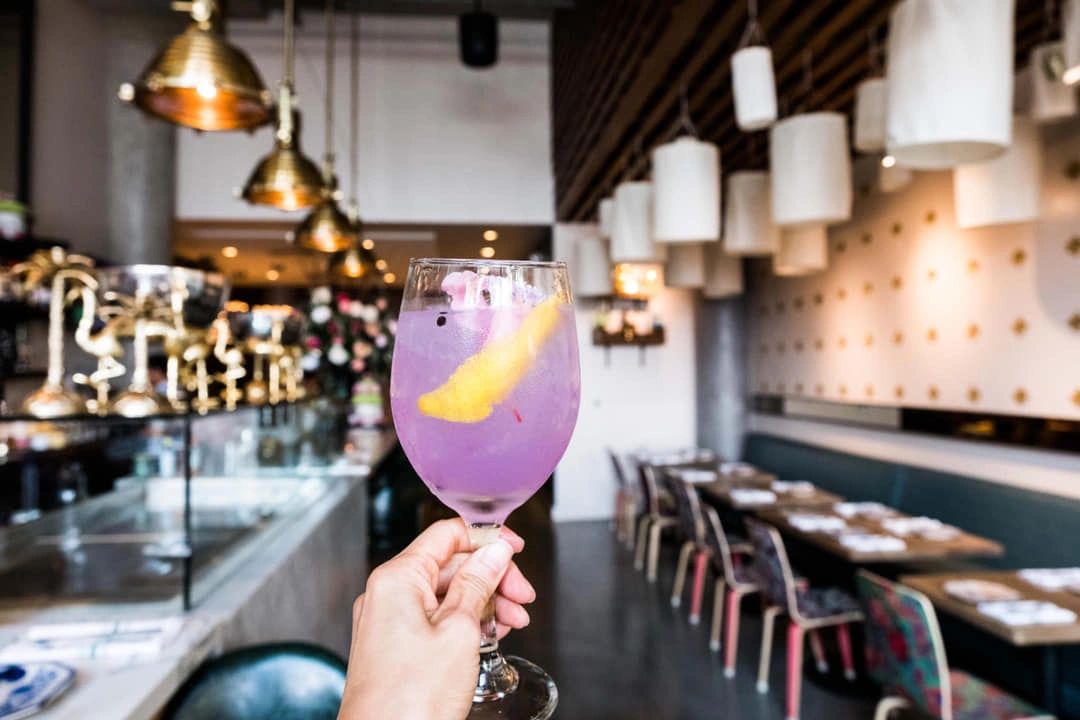 Not too far from Nido's Backyard is another brunch spot that is an influencer-in-training's dream aesthetic. Farmhouse Kitchen Thai Cuisine offers a unique take on Thai Cuisine, and the presentation of their food is everything. Farmhouse also has a wide range of cocktails that can be shared (yes, we got a golden flamingo filled with a Mai Thai, so what?). Farmhouse Kitchen is a great spot, especially if you're looking for a place to vibe with.
Personal recommendations: Khao Soi Neua | Single and Ready to Flamingo (serves 2-4 people)
Parking: Paid underground parking and limited street parking available
---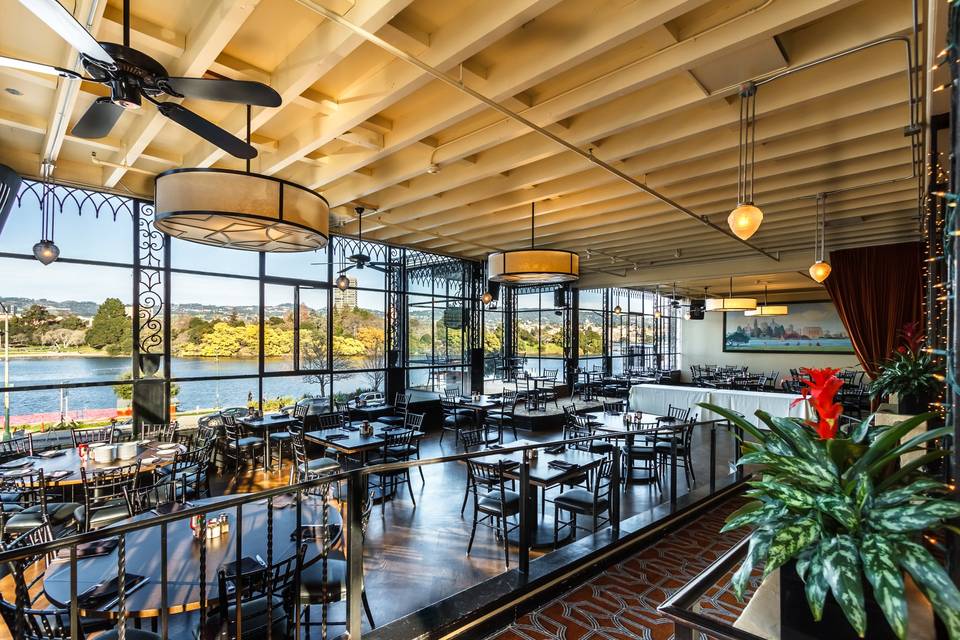 Previously built as the main restaurant within The Lake Merritt Hotel in 1927, The Terrace Room has enormous glass windows overlooking Lake Merritt. This pick goes out to my bottomless mimosa people that are ballin' on a budget for $15. They also offer that exact pricing for bottomless Bloody Marys if champagne is not your favorite.
The menu is not as diverse as some previously mentioned spots, but if you love seafood, they have great options like their Dungeness Crab Omelet or their Smoke Salmon Benedict. Certainly a nice modestly priced brunch for you and that special someone. Fun fact: I once saw Greg Popovich eating there the morning after a Dubs game. I kept looking at him, and he just gave me the death glare.
Personal recommendations: Dungeness Crab Omelet | Mini donuts with dipping sauce (if available)
Parking: Street parking is available but can be difficult since it's a populated area
---
If you live in the East Bay, chances are you're familiar with Drake's Brewing Company. However, did you know that they offer more than just beer? Oakland's Drake's Dealership in Uptown has a great brunch menu that includes items like Belgian waffles topped with duck confit, breakfast pizza, the hangover skillet, etc. If you're not a champagne person, no problem. Drake's Dealership offers bottomless beermosas (OJ and beer), micheladas, and brass monkeys (malt liquor).
Plus, their outdoor seating is perfect for bringing your animals and enjoying some quality sunshine.
Personal recommendations: Hangover Skillet with a Michelada
Parking: Street Parking is limited (Paid parking lot nearby)
Well, there you have it. Some of my favorite spots to brunch in the East Bay. If you haven't checked any of these places, then what are you waiting for? Go out and get it!
Drop your recs in the comment section. After all, brunch spots are meant to be shared as a communal experience!
Contributed by Andrew Snow